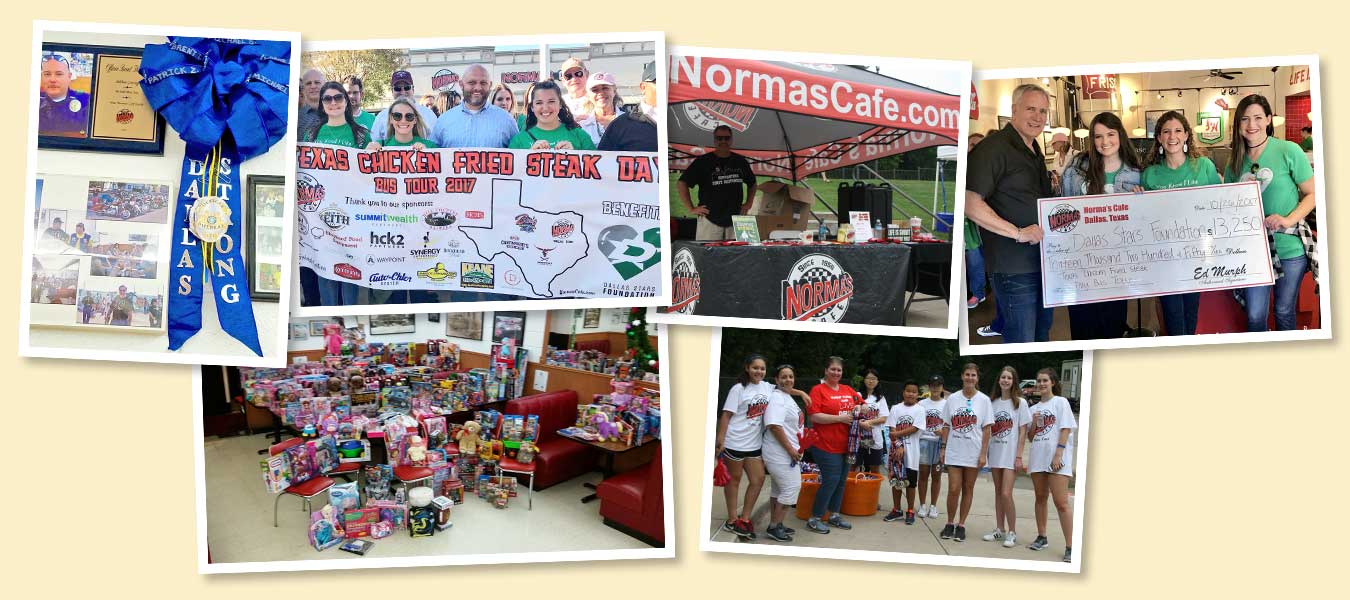 Norma's Cafe has proudly supported our community for more than 60 years.
Norma's Cafe always strives to support the communities that have kept us in business for over 60 years. From feeding the hungry every Thanksgiving for free, donation baskets for school auctions, fundraisers held every month for various charities, hosting Salvation Army Angel Trees and toy drives for the holidays, sharing our birthday with The Birthday Party Project to bring joy to children in homeless shelters throughout Dallas-Fort Worth and even a Texas Chicken Fried Steak Day Bus Tour and Event that has raised almost $90,000 in 5 years for the North Texas Food Bank and Dallas Stars Foundation, Norma's Cafe believes in giving back. If you have an event coming up and would like to request a donation, sponsorship or fundraising opportunity, please fill out this form and include as many details as possible. We'll get back to you as soon as possible! Thank you so much for thinking of Norma's Cafe.
Due to the volume of requests, there is about a 2-3 week period to find out if your request has been approved. We thank you for your patience.
Complete the form Below